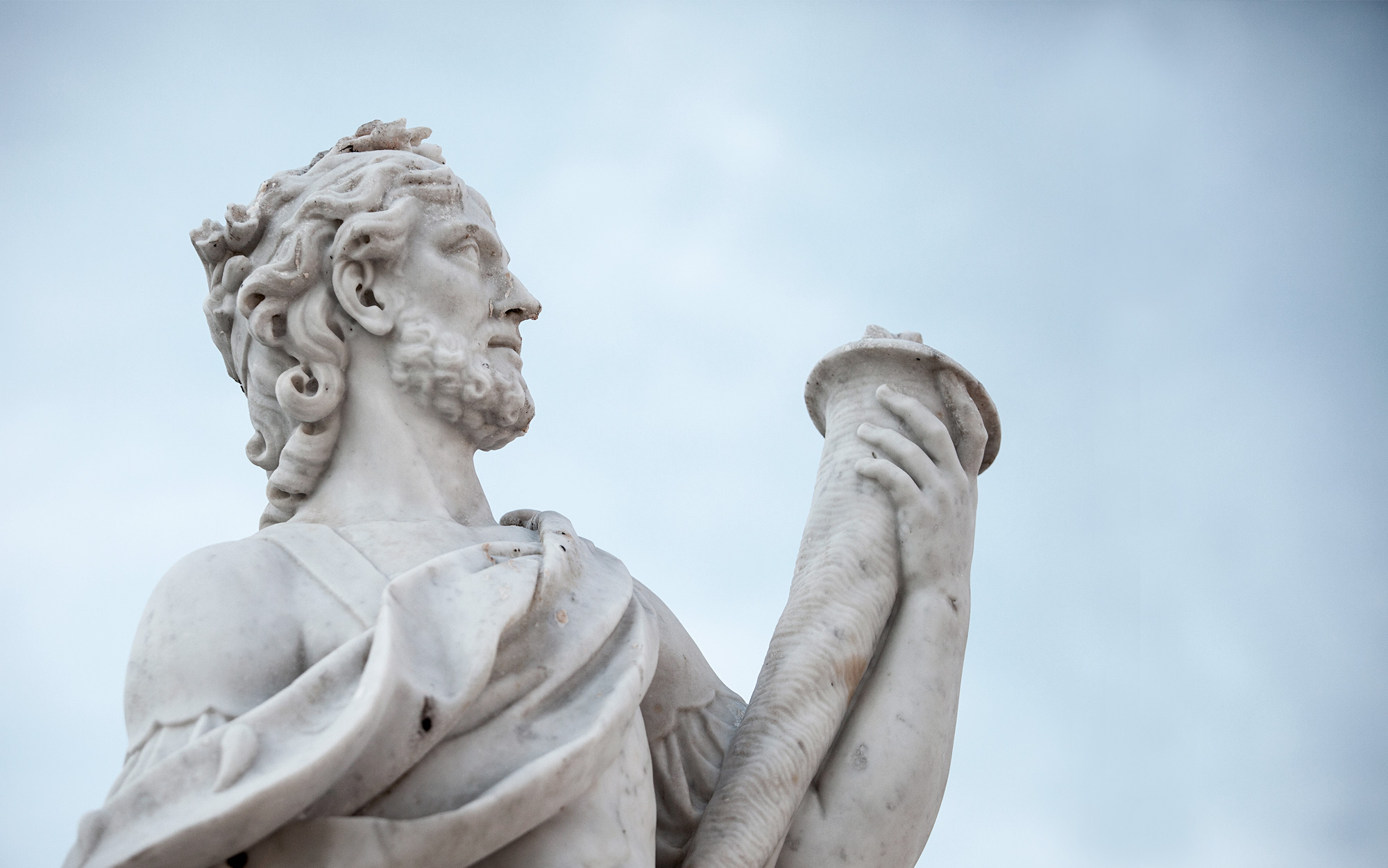 THE OWNERS OF BEYCHEVELLE
MEN OF POWER, WOMEN OF TASTE
The men of Beychevelle have always ruled their land nobly and brought glory to the château.
Ever since its construction in 1565 by Bishop François of Foix-Candale, the reign of the Dukes of Epernon (of which the great admiral, Jean-Louis Nogaret de la Valette was the first), its rebuilding in 1757 by the Marquis de Brassier and subsequent enlargement by the Heine family, followed by the Achille-Fould family until 1986, the château has never ceased to amaze visitors, both in terms of its vineyard and the exceptional setting.
Beychevelle's reputation and extraordinary beauty would not be what they are today without the help of remarkable women, such as Marie-Amélie Kohn, Madame Guestier and Madame Heine, Marie-Louise Fould and Lillette (Elisabeth de Foucaud) who have marked its history, developing its decorative style, its aura of hospitality and its beautiful gardens.
Today, Château Beychevelle belongs to Grands Millésimes de France, which is part of the Castel and Suntory groups, and has been managed by Aymar de Baillenx since its creation.


AN ATTRACTIVE SETTING FOR THE PERFECT WELCOME
AN ATTRACTIVE SETTING FOR THE PERFECT WELCOME
The desire to receive guests in beautiful, refined surroundings was born when the Heines lived at Beychevelle.
The couple went to great lengths to embellish the château. Monsieur took charge of levelling the front courtyard and the decoration of the gates, while in the garden, Madame created a fairy-tale landscape with sculptures, a conservatory filled with orange trees from Brazil and tropical shrubs, and an aviary for exotic birds, all interconnected by beautiful paths and walkways.
This desire to beautify the château and its surroundings remained a tradition for subsequent owners. To such an extent that Robert Parker declared, « Beychevelle's wines can be as beautiful as its magnificent gardens » (Robert Parker, 1990).
Beychevelle also has a long-standing love for the arts. The creation of the Beychevelle Foundation dedicated to contemporary arts in 1990, the Equinoxe screenplay writing workshops from 1993 to 2003, and the partnership with the Mécénart association for 15 years, has inspired numerous artists to come and express their creativity at the château.
It is no wonder that Beychevelle attracts so many visitors every year (between 15,000 and 20,000) and that some are tempted to stay in one of the château's thirteen rooms and to dine at the Table de Beychevelle.


CREATION
A PASSION FOR THE ARTS
Beychevelle has always been a home to the arts. A committed patron, the Duke of Epernon invited Molière and his troupe of actors to perform at the château.
Subsequent owners of Beychevelle continued to encourage artistic creation, embellishing the château's architecture, and adding further paintings, furniture, sculptures, and features to the gardens.
Beychevelle gradually came to be known as the Versailles of Bordeaux, and the château developed a special relationship with the Baroque Music Centre in Versailles.
Established in 1990, the Fondation Beychevelle and its International Centre of Contemporary Art presents art in all its forms (fine arts, cinema, music, dance, literature, new technology, photography, and theatre). Beychevelle continued to celebrate art in 1993, welcoming Equinoxe, an event dedicated to screenplay writing chaired by Jeanne Moreau.
And today Château Beychevelle continues to welcome artists who come to draw inspiration from the remarkable environment.
Every year, for 15 years, an exhibition in partnership with Mécénart is organized at the château. Beychevelle also serves as a venue for classical music and Jazz concerts.
We can be confident that the château will continue to impress visitors with artistic creations and events for years to come…


A NEW CHAPTER
A NEW, ULTRA MODERN WINERY
Innovative both in terms of its facilities and its architecture, with cubic shapes and large windows, our new cellar further strengthens our meticulous approach to producing "custom-made" wines.